School Health & Health Promotion
School Health & Health Promotion
(School Health Services & School Health Education)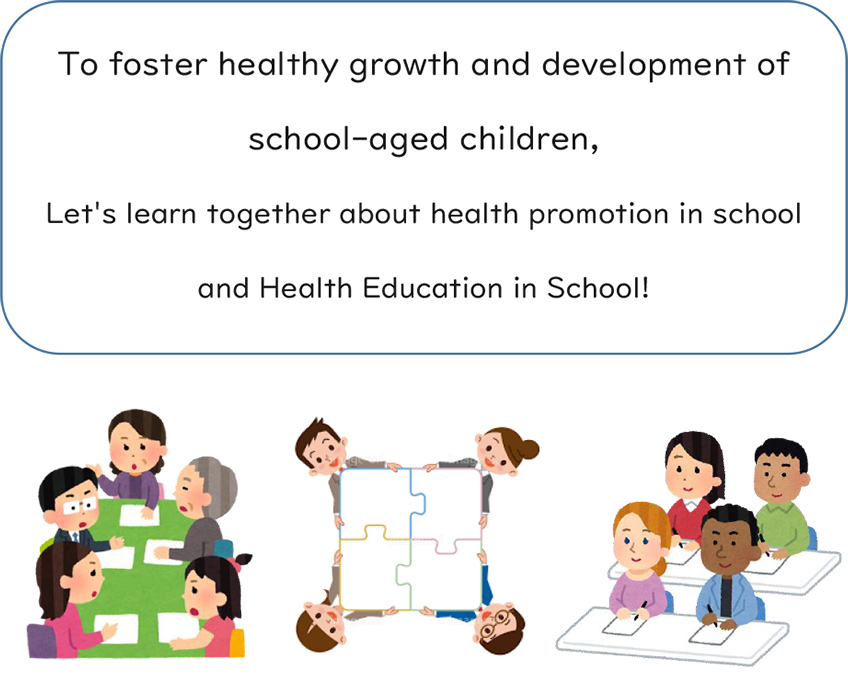 There are so many children's health issues which interfere with learning activities in school. These are diversifying, becoming more complicated, and becoming more serious.
To maintain and improve health and well-being for school-aged children, it is necessary to work together as a team with school staff and to work in collaboration with related medical and welfare specialists.
Our graduate school has various co-medical staff, so you can learn about multi-professional collaboration.
Also, there are many international students from Southeast Asia and Africa. Thus, you can exchange information on health issues and school health of their home countries.
Let's learn together about Health Promotion & Education in School!